Chances are you've heard of conditions such as Dyslexia, Autism and ADHD. But have you ever heard of Developmental Language Disorder? Don't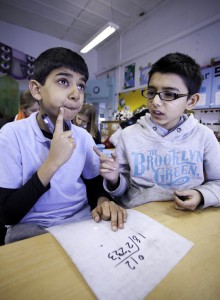 feel left out if you haven't, as it's probably the most common childhood condition that most people have never hear of.
And yet it's common. On average two children out of every class of 30 will have Developmental Language Disorder (DLD). Seven times as many children and young people have DLD as autism. DLD really is the most hidden disability.
Children and young people with DLD may:
not understand, or remember a lot of what has been said
find it difficult to express themselves with words
talk more like a younger child
struggle to find words, or use less varied vocabulary
DLD varies a lot from person to person, so a child or young person does not need to have all of the points above, just some.
DLD can be hard to spot. Some children get noticed when their teacher's find that their reading comprehension is not developing as they would expect. About 60% of children and young people with behaviour difficulties also have DLD, so if you know a child or young person who struggles with behaviour then it might be worth talking a closer look at their language skills.
If you want to know a bit more about DLD then it is worth reading this article by Courtenay Norbury (Professor of Developmental Language and Communication Disorders at University College London) and Emma Broddle (specialist speech and language teacher for ECLIPS (Extended Communication and Language Impairment Provision for Students) with Lincolnshire County Council).
We also have a range of DLD leaflets available to download, for parents of primary school children (dld-leaflet-for-parents-2016)  and parents of secondary school children (DLD Leaflet for parents secondary 2016).
If you are concerned about a child then check out our Get Help page for parents, or Accessing Services page for professionals.
And if you live in Hackney in The City of London or your child attends school here then give us a call on 020 7683 4587.
Our aim is that every child and young person with Developmental Language Disorder gets the support they need. You can help by telling someone else about this common condition, so everyone knows about it.
Stephen Parsons
Speech and Language Therapy Service Manager