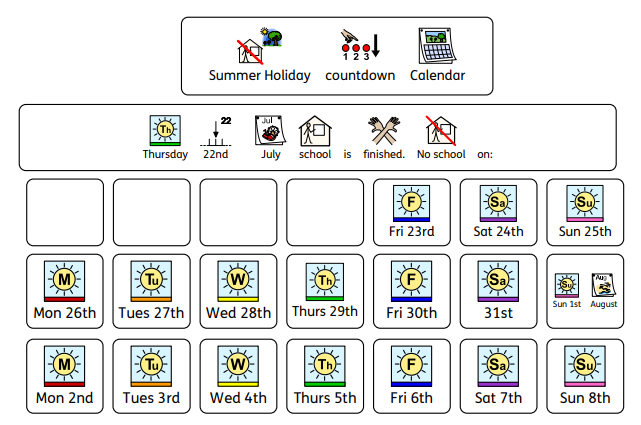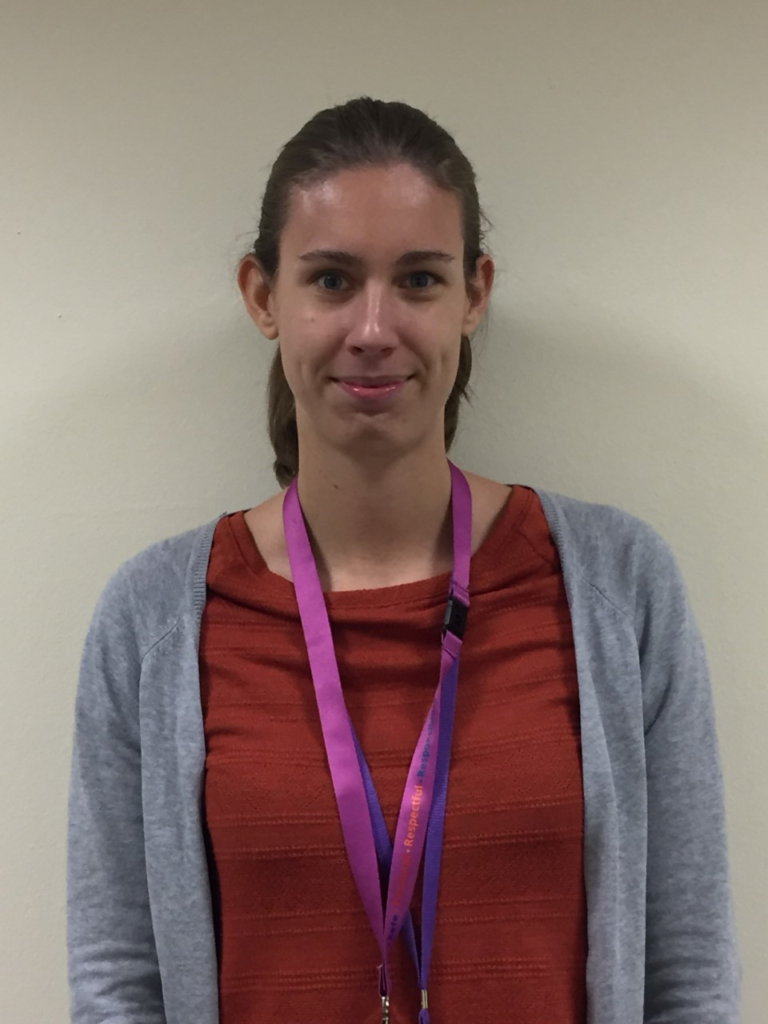 Our Speech and Language Therapist Emma Anstee has created a Summer Holiday Countdown Calendar to help your child understand how long the holiday lasts for and when they need to go back to school. It can help prepare your child for starting school again and to settle back in to the school routine.
The next part of this calendar is a way for you to plan activities over the summer holiday with your child.
This can help your child to understand when an activity will happen and also help them to know what they might be doing on different days.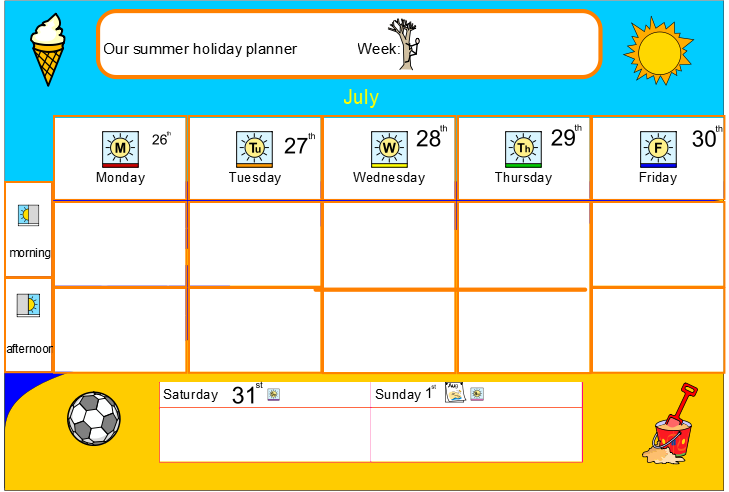 The full calendar can be downloaded by clicking on the link below: